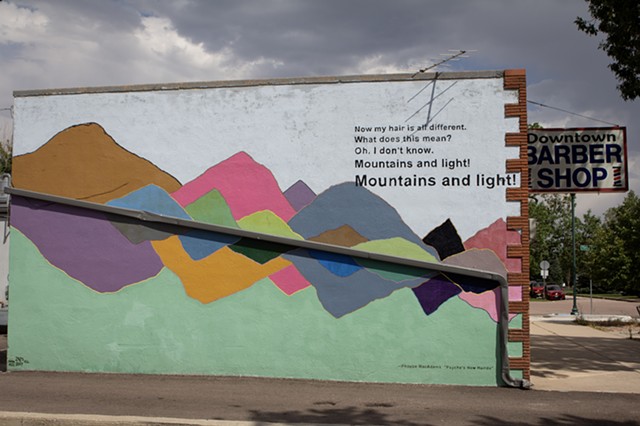 Mia Alvarado is the author of Hey Folly (Dos Madres Press). She's written for VQR, Outside, Cagibi, Image, The Point, the Boston Review, Wag's Revue, the Hairpin, the Beloit Poetry Journal, America, the Kenyon Review, Third Coast, Greatcoat, Thermos, Jacket 2, the Rumpus, the Philadelphia Inquirer, the Mid-American Review, the New Orleans Review, Commonweal, Verse Daily, the Burnside Review, Pilgrimage, Sage, the National Poetry Review, Redivider, Sojourners, No Tell Motel, the Iowa Review, and elsewhere, and some of that work is posted here.
Mia was an editorial assistant at Harper's Magazine; an Iowa Arts Fellow and Provost's Post-Graduate Writing Fellow at the University of Iowa, where she studied nonfiction; and the Romaine Coombe Writer-in-Residence at Cincinnati's Seven Hills School. She has been shortlisted for the Rona Jaffe and the George A. and Eliza Gardner Howard Foundation Fellowship, and twice cited in The Best American. She is represented by Annie Dewitt, of the Shipman Agency.
Mia teaches variously (most recently as Colorado College's thesis specialist), paints murals featuring short poems by women, and farms her yard. She lives in Colorado with her husband and daughters, and they share one matrilineal name.